David Krut Projects is pleased to present Shifting Positions, a solo exhibition of prints, paintings and installation by Roxy Kaczmarek.
Kaczmarek is a committed ecological artist who has consistently examined the intersections between the natural world and manmade environments. The invisible push and pull which causes disruption but also evolution and adaption in these interconnecting landscapes is what drives her inquiry through printmaking and painting.
'Creature Feature' is a group exhibition exploring the human-animal bond, the relationship between humans and other animals throughout history, and celebrating the significance that our beloved pets bring to our lives. The works on show include prints, paintings, drawings, photographs and ceramic works.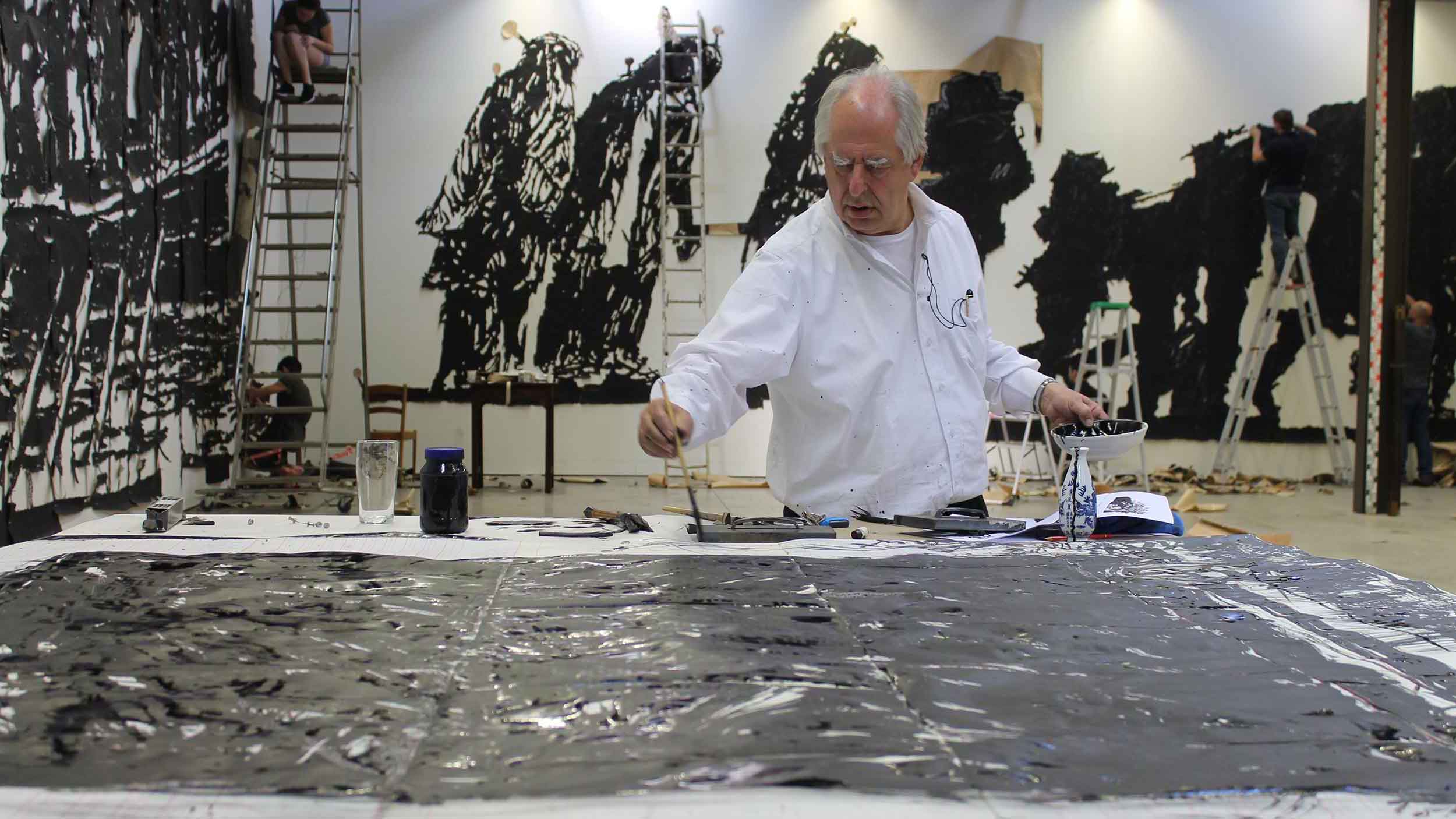 The Triumphs and Laments Woodcuts by William Kentridge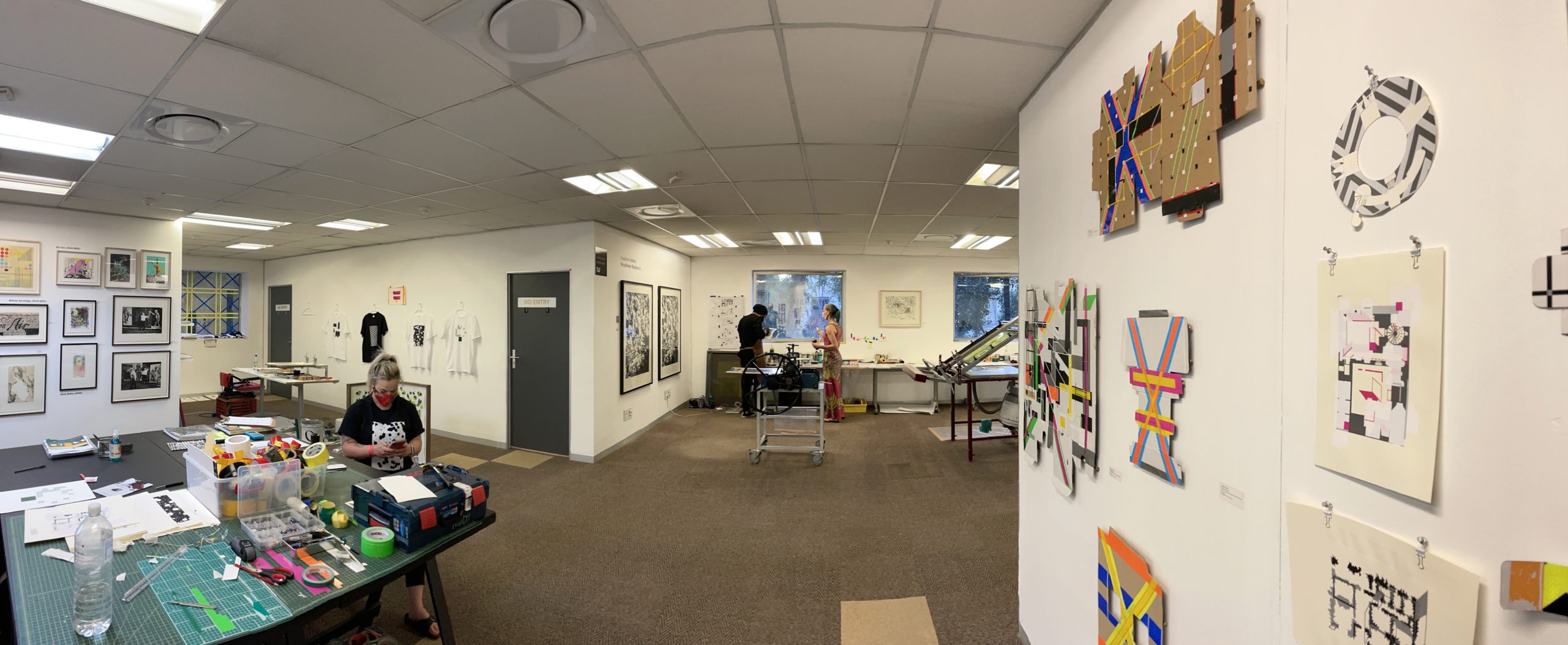 David Krut Workshop undertook a real time print residency with artist and long-time collaborator Stephen Hobbs for the duration of Turbine Art Fair. Visitors observed the artist and printers in action as they worked to produce a series of available, hot-off-the-press prints using the mediums of silkscreen, monotype, linocut, and paper sculpture.
'The Day Lingered' is a solo exhibition by Claire Zinn that displays an intertwining of different worlds, impossible landscapes and living things rendered with painstaking detail.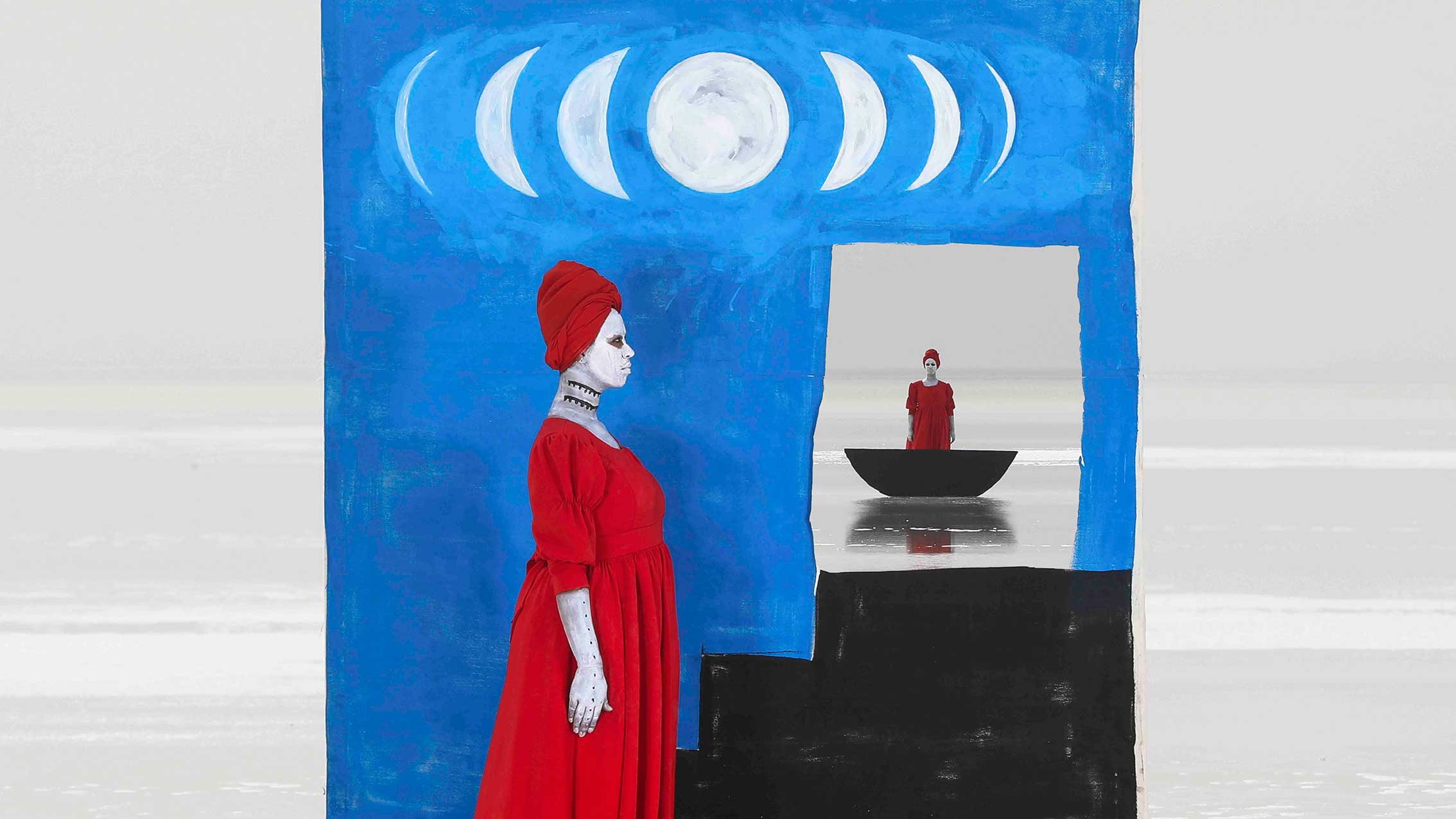 David Krut Projects is pleased to present Aida Muluneh's 2019 "Wings that Soar" series.
Prints and Their Makers takes you behind the scenes to witness the creative process at the world's top printmaking workshops. Master printer Phil Sanders offers an in-depth look at this versatile medium and places contemporary prints and practices in the context of traditions and techniques developed over more than a thousand years.
The Curious Five is a series of silkscreen prints by Zhi Zulu inspired by African stories being told for tourists and foreigners. The images are a humorous take on stereotypical, inaccurate and fantastical tales that foreigners sometimes believe – of wild animals walking in the streets of Johannesburg, or people keeping them as pets. Johannesburg is considered as a 'concrete jungle' – a mix and match of natural and urban, old and new, home-grown and cosmopolitan.
David Krut Projects is pleased to present CAUGHT, an exhibition of works by Olivia Botha. CAUGHT brings together prints made at the David Krut Workshop over the past two years alongside an accomplished body of paintings produced in April 2021 at The Fourth, a working space in Cape Town.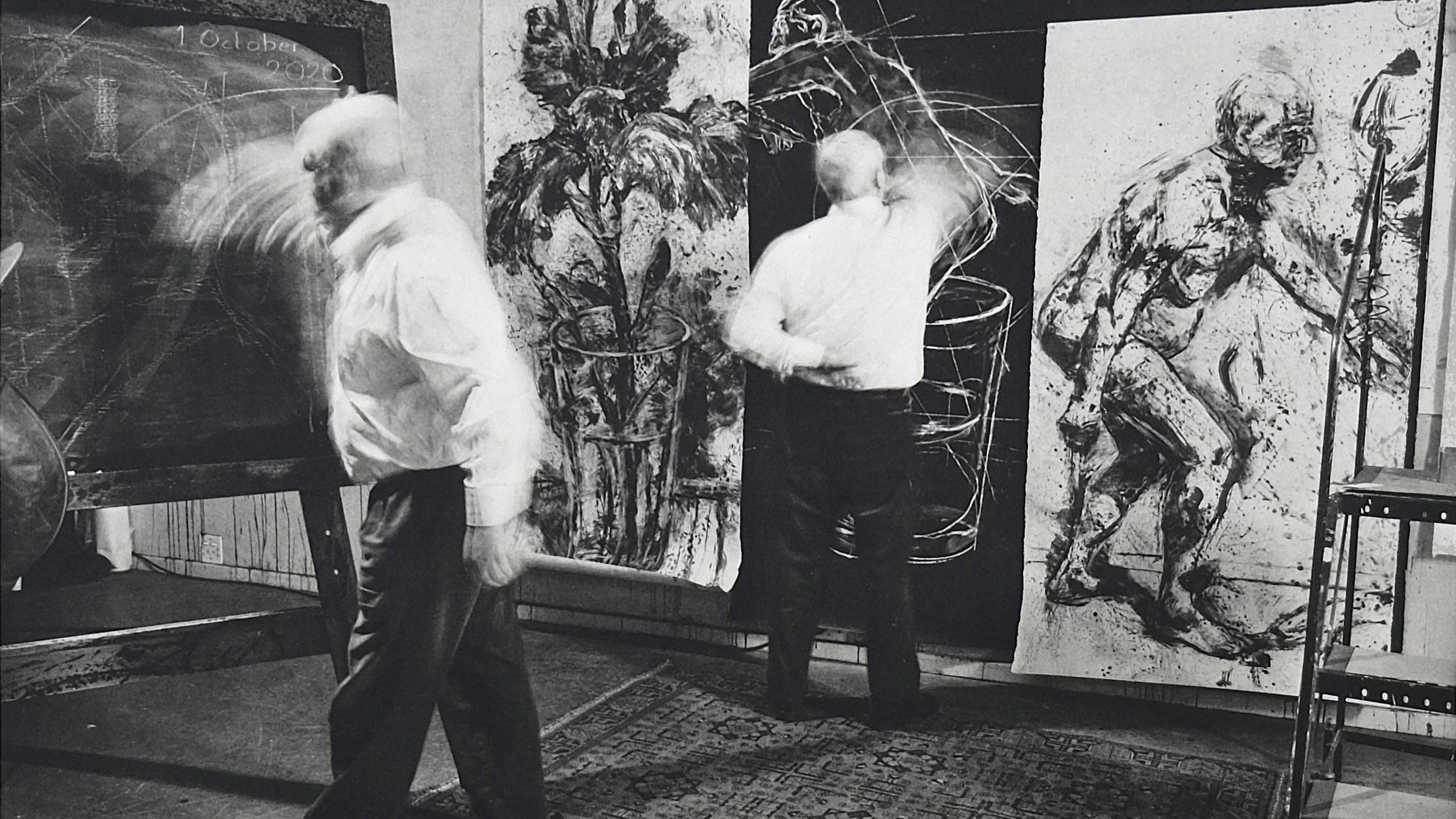 For William Kentridge, COVID-19 lockdown was an opportunity to re-examine his own artistic practice and the very nature of the creative process. Kentridge has dedicated himself to making a series of films called Studio Life focusing on the place of production, confinement and sanctuary for an artist: the studio. A series of photogravure images, each directly connected to a film, is being created simultaneously in collaboration with David Krut Workshop.
In June/July 2021, Cape Town-based artist Adele van Heerden spent a month in residency at the David Krut Workshop, making prints and completing works in other media that appear in her current exhibition at Lizamore & Associates Gallery in Fairlands. The following account of Adele's time in Joburg tells the story of the inspiration she sought, and the way these images unfolded in the workshop, alongside her paintings.
David Krut Projects is pleased to present Visitor, a selection of work by Cape Town-based painter and printmaker, Anna van der Ploeg, including paintings on cotton and wood and prints – both unique and editioned – made in collaboration with the David Krut Workshop.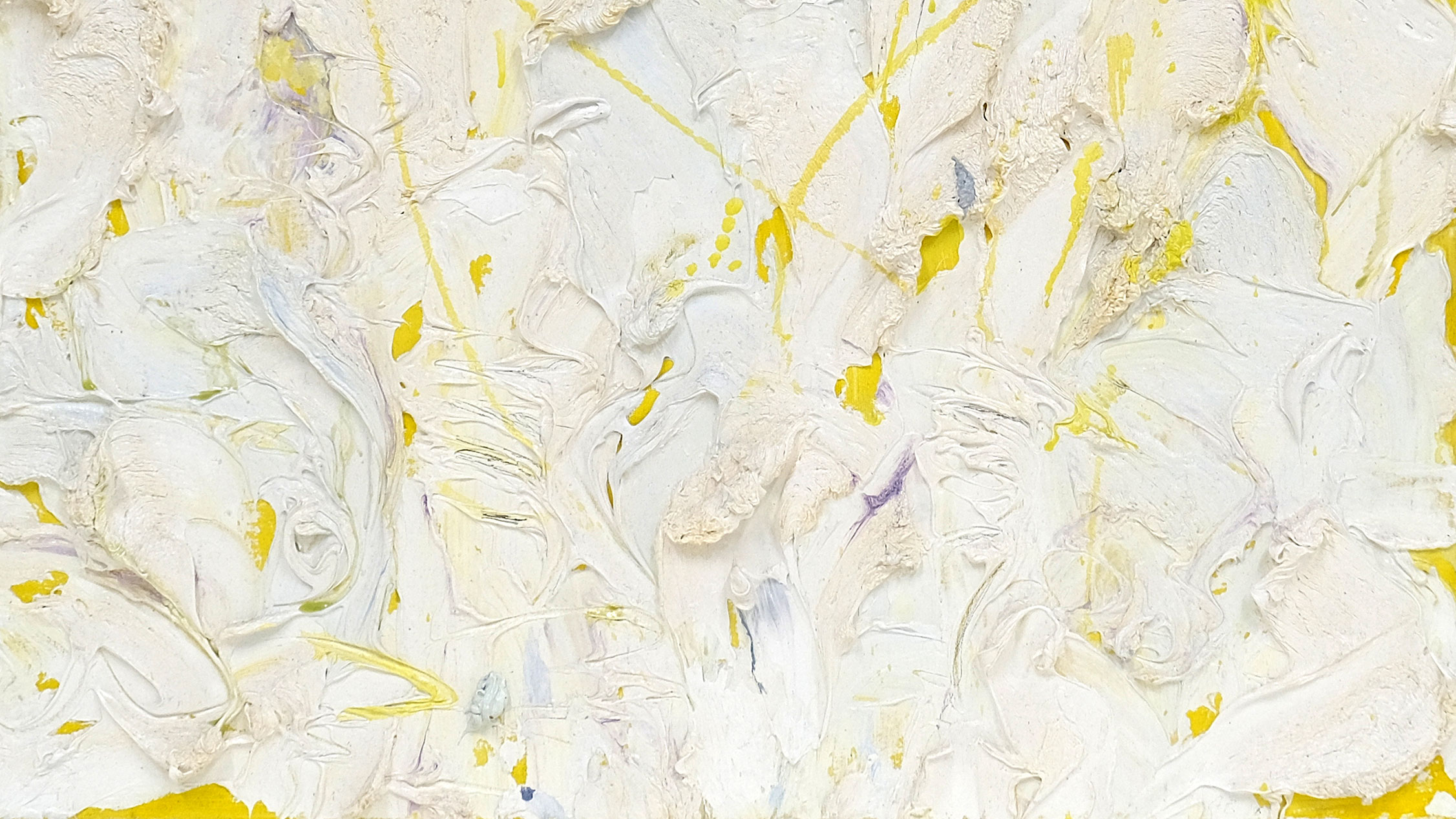 David Krut Projects is pleased to present TOMORROW by Gail Behrmann. Gail's rich layers of oil paint derive their meaning from Tang poets interpreted by Witler Bynner and Kiang Kang-Hu.
David Krut Publishing is pleased to present Heidi Fourie's Artist Book 'Grass You Can Swim In' – a limited edition publication produced in collaboration with the artist for her solo exhibition of the same name hosted in 2021.
David Krut Projects is pleased to present 'EDEN' – an exhibition of artworks by contemporary photographer Lebo Thoka whose feminism lends itself to her artistic practice. Included in this showcase are images from Thoka's 2018 series titled It is well: An Ode to Karabo; Seeds of the Dirt from 2020 as well as 2 new images titled Black of my Flesh 2020 & Initiation of Mary 2020.
In an attempt to understand her family history within the bigger context of the history of both South Africa and Angola, and the ways in which they overlap, Helena wrestles with painful memories, absences and erasures. Her collaboration with the David Krut Workshop is an extension of this exploration. In this body of work Helena used the technique of Pronto Lithography combined with chine collé, collage and hand work to create a series of experimental unique prints.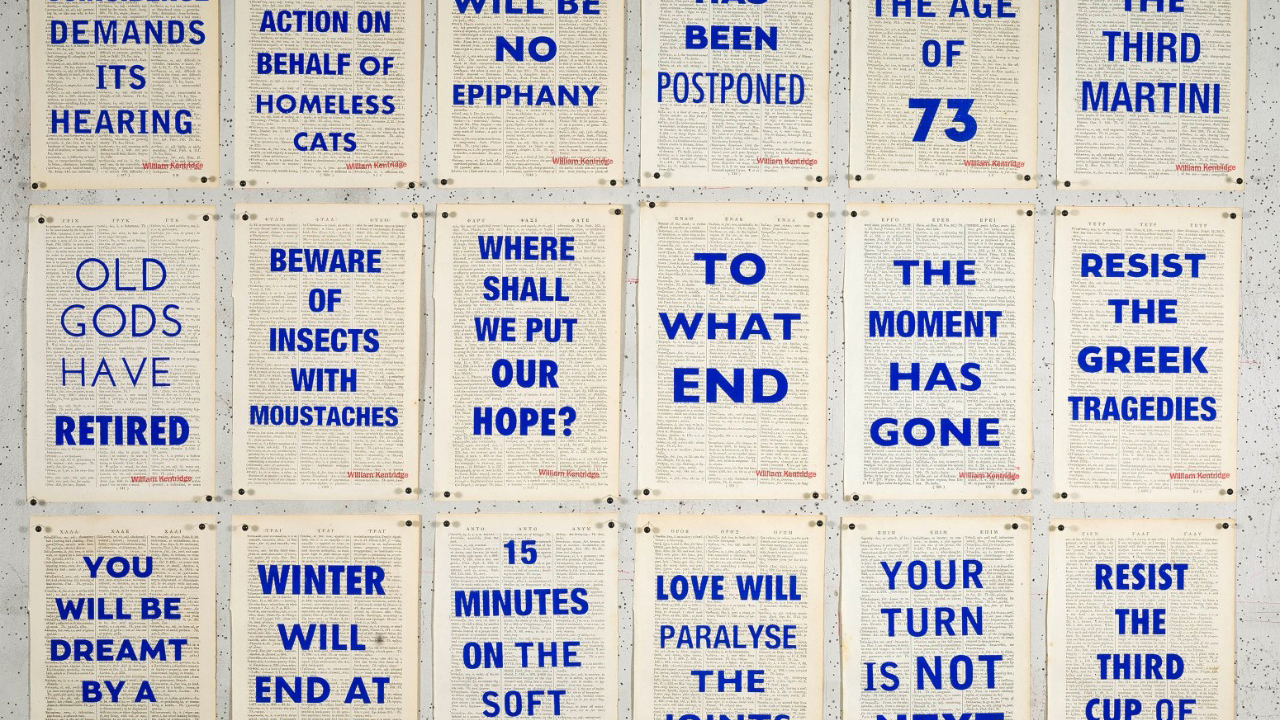 The William Kentridge Why Should I Hesitate Collectible Box Set includes two hardcover volumes, created on the ocassion of Kentridge's large-scale retrospective exhibitions at the Norval Foundation and Zeitz Museum of Contemporary Art Africa (MOCAA) in 2019 in Cape Town, South Africa. Included with the two volumes is a striking editioned print, made using lapis lazuli-based pigment, featuring text overlaid onto unique found book pages from the artist's library.
This viewing room showcases the collaborations between Heidi Fourie and the David Krut Workshop throughout 2020, alongside a studio visit form the David Krut Gallery team.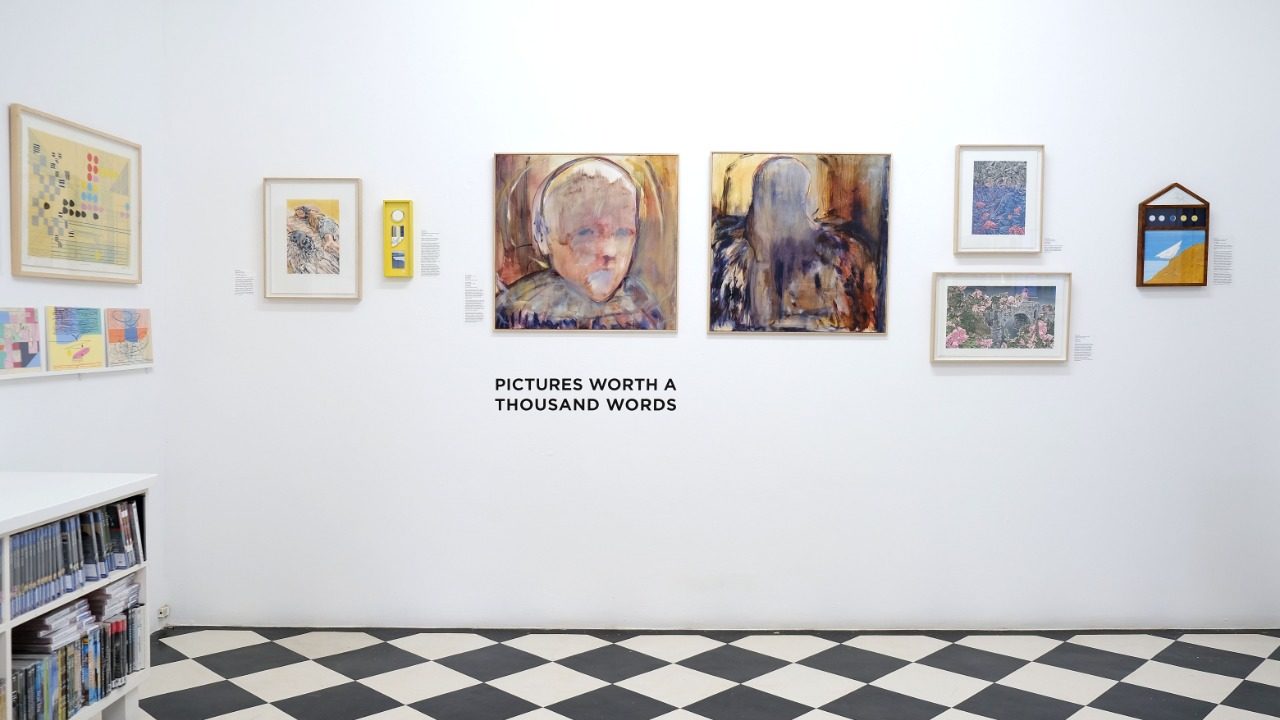 Pictures worth a thousand words, a group show of works that were created or relate to happenings in the year 2020. The exhibition includes works by artists from the David Krut Collective, projects from recent collaborators as well as associated artists. Maaike Bakker, Olivia Botha, Chad Cordeiro, Heidi Fourie, Sarah Hunkin, Roxy Kaczmarek, Sbongiseni Khulu, Maja Maljevic, Nina Torr, Patrick Rorke and Zhi Zulu amongst others.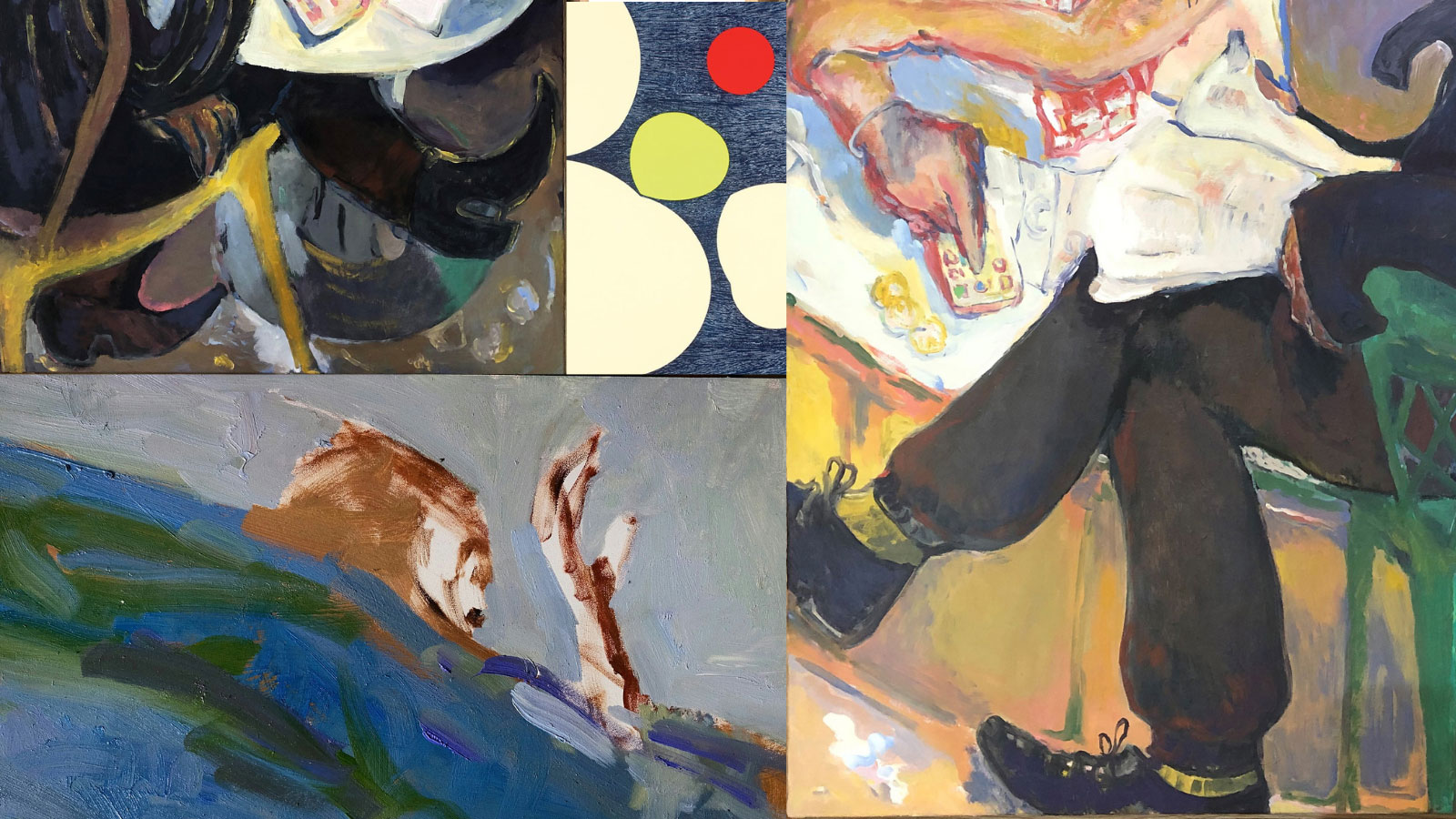 David Krut Projects presents a selection of work by new and renewed interactions by
established artists and makers. This includes new arrival Patrick Rorke, and renewed
interactions with artist Kate McCrikard and Master Printmaker Philip Sanders.
David Krut Projects is pleased to present The Phillips Room, the latest photogravure edition by William Kentridge, alongside The Head & the Load Opera Book and Waiting for the Sibyl Artist Book. Available from 1 October 2020.
In this Q&A, Johannesburg-based artist Shelton Hu discusses his affinity for calligraphy, how Covid-19 has influenced his practice, & more with Marisha Flovers. Hu's work communicates in a global lexicon as he draws on influences from Eastern traditions, Western practices and elements from the African diaspora.
OPENING 3 OCTOBER 2020 | 142 Jan Smuts Avenue, Parkwood, 10AM to 3PM
David Krut Projects is pleased to present Cruise x Krut 2020, a solo exhibition of unique paper collages and sculptures from Wilma Cruise's studio, shown alongside recently completed editions from the David Krut Workshop (DKW).
Maja Maljević's 4 You Series is comprised of four editioned works published by David Krut Workshop in 2020. Each has been created from different elements used in Maljević's previous series of unique works on paper, Winter Files (2019) and Documents for the People (2018), combined into something completely new.