Heidi Fourie Residency Showcase
On soft ground
During her residency in May 2022, Heidi embarked on an exciting creative journey where she shifted from oil painting to drawing with oil pastels and coloured pencils, layering her works with acrylic paint, working on a much larger scale than before – becoming completely vulnerable to experimentation. This approach proved to be incredibly fruitful, and Heidi came to be fully immersed in a creative flow state of mind from which the showcase On soft ground came to realization. On soft ground features six exquisite new etchings, various coloured pencil drawings and four large oil pastel drawings.
Having mastered the art of oil painting and developing a distinguishable Heidi Fourie mark, she chose for this residency to shift her practice to drawing with soft pastels on large scale Masonite boards while using her own small sketches as reference material. This approach of having a process-oriented mindset free from work and showcase production anxieties proved to be incredibly fruitful and Heidi became fully immersed in a state of creative flow and authentic mark making. Condensed with rich colours and multiple layers of marks that seamlessly belong together, Heidi's latest paintings are unlike anything we've seen before.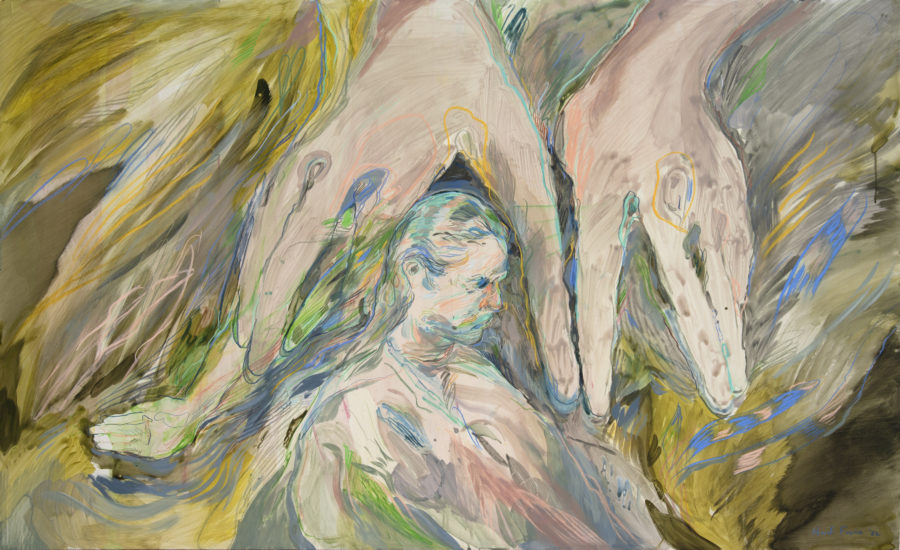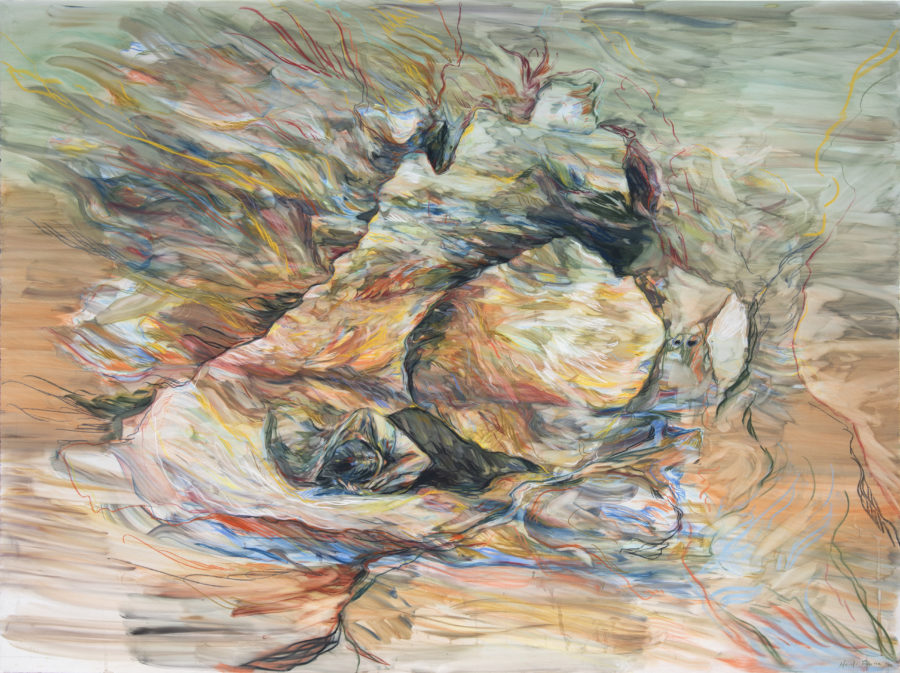 Inspiration
Nature
People
Connection
Claude Monet once said, 'The richness I achieve comes from nature, the source of my inspiration.' Looking at the work of the Pretoria-based artist, one senses the same kind of grand inspiration stemming from the artist's love of nature and her view of the outside world. Heidi finds inspiration in nature, especially when going on hikes through trails or exploring the deep and inexplicable beauty of gorges – steep-sided narrow valleys with a river or stream running along the bottom. Throughout her hikes Heidi takes beautiful photos through her own unique lens. Throughout Heidi's work there is a strong centrality of nature and its relation to and interaction with its dwellers. 
"I hope to bring a bit of paradise to my viewers" – Heidi Fourie
The studio plays a crucial role in an artist's process and provides one with a safe space to experiment, learn and achieve a state of creative flow. At the David Krut Workshop the printing and gallery teams encouraged Heidi to take risks and to experiment as much as possible.
Heidi's approach to this residency was to see it as a learning opportunity to play and try new things – not as an opportunity to produce as many new works as possible. That is to say adopting a process vs product mindset. Heidi was set to complete a two-week residency at the David Krut Art Resource in Maboneng during the month of May. This residency was extended to 4 weeks during which Heidi started evolving her works more and more by the day. The entire David Krut team are incredibly excited to see these works evolve and develop into a full set body of work.
The residency provided Heidi with an opportunity to work on a much larger scale than before. The boards are primed and then a layer of acrylic paint is added. After this Heidi adds detailed marks with pencils and pastels.
Heidi used small drawings that she has been sketching over the past few months, translating them on to large Masonite boards.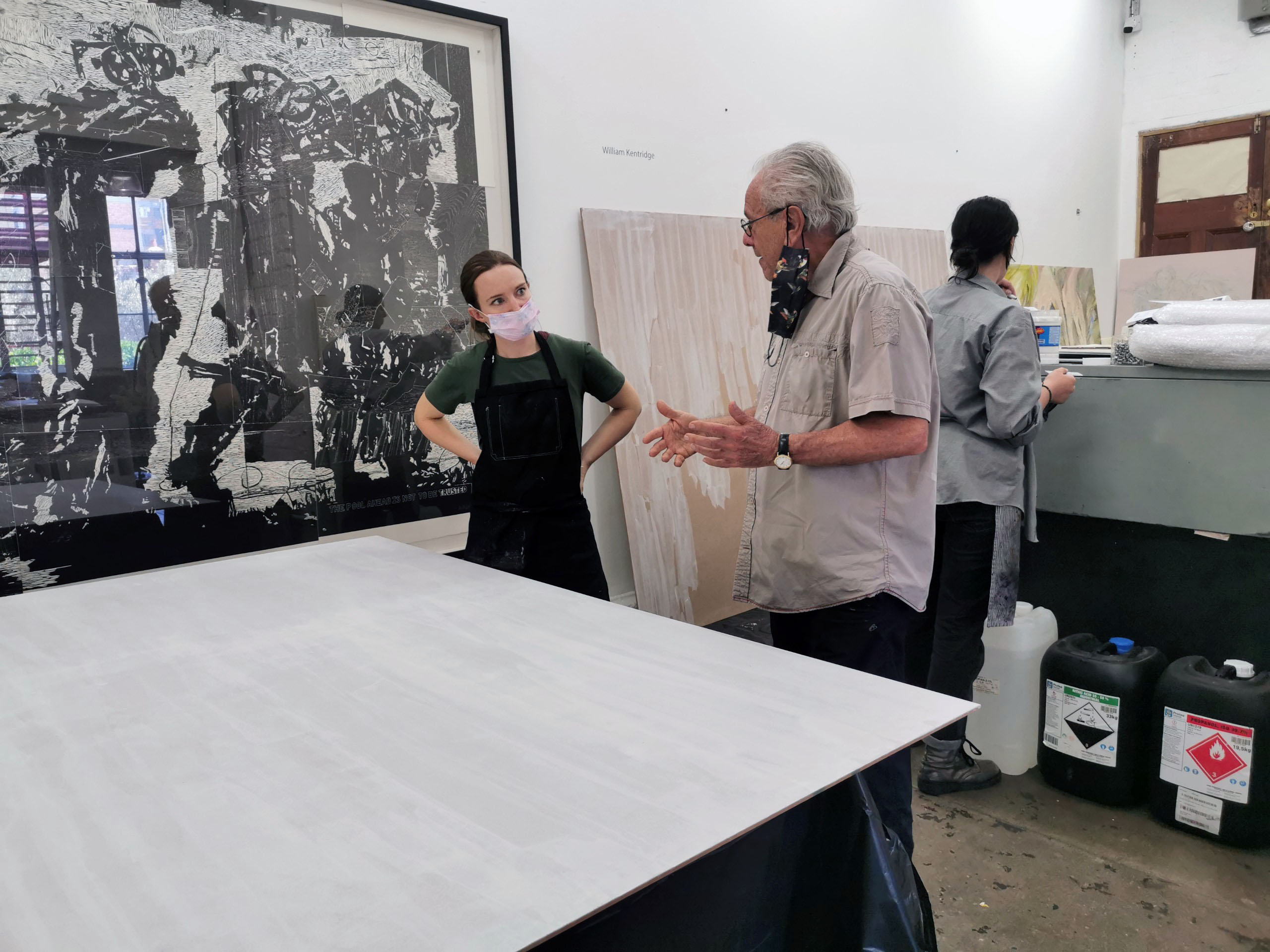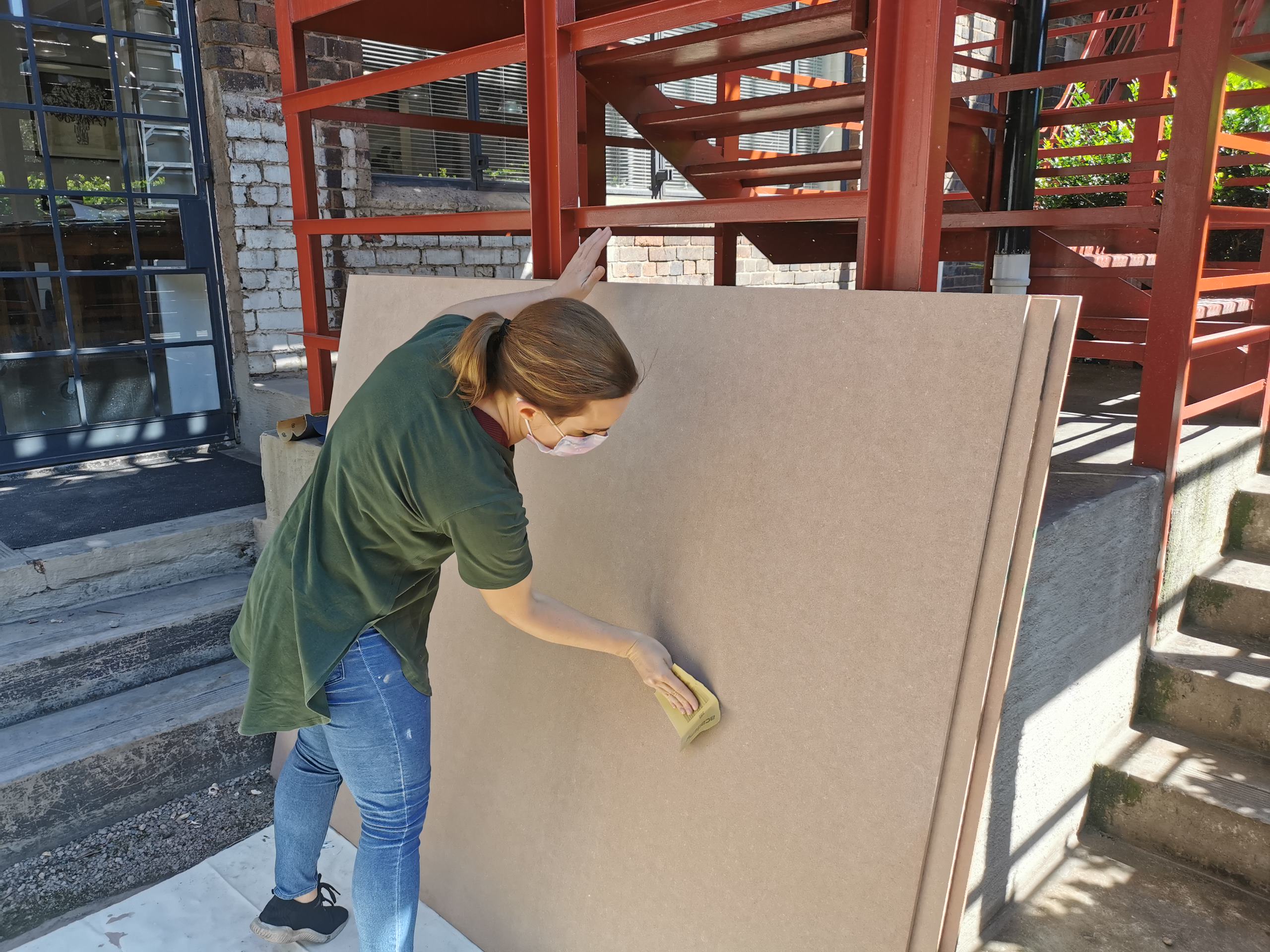 Heidi Fourie is known for her ethereal mark-making and rich application of colours. During this residency Heidi played around with a rainbow pencil and spoke about the child-like excitement it brought her. 
In addition to using coloured pencils, Heidi also worked with oil pastels which leave a much wider mark. 'Oil pastels are incredibly condensed pigments and at times I miss not being able to create my own custom colour like one does in oil painting. I try to focus more on what the colours communicate than trying to accurately replicate them from life.'
On Soft Ground Installation Images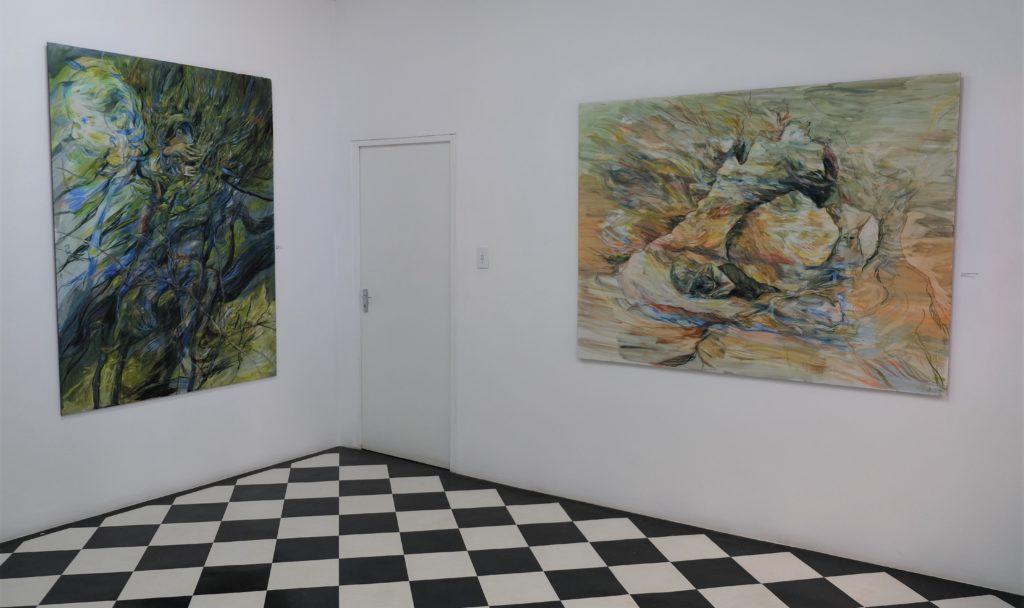 Heidi Fourie was born in Pretoria, where she currently lives and works. She completed her Bachelor of Fine Arts, specialising in painting, in 2012 at the University of Pretoria, for which she received the Bettie Cilliers Barnard Bursary for Fine Arts. Her first solo exhibition, Islands, was produced under the mentorship of Frikkie Eksteen and presented in 2015 at Lizamore & Associates Gallery in Johannesburg. Since then she has had two other large solo exhibitions in Cape Town and Pretoria, and participated in various group exhibitions countrywide. Her solo exhibition Grass You Can Swim In opened at David Krut Projects in 2020.
Heidi Fourie's preferred medium is painting, through which she studies what happens when figurative representation and the intrinsic qualities of paint are pursued simultaneously. Her subject matter is simple – everyday scenes of figures and familiar objects – the simplicity of which frees her to practice and constantly refine her balancing act between restraint and excess, between gestural and polished mark-making.