An exhibition of artworks by contemporary photographer Lebo Thoka whose feminism lends itself to her artistic practice. Included in this showcase are images from Thoka's 2016 series titled It is well: An Ode to Karabo; Seeds of the Dirt from 2020 as well as exclusive new images titled Black of my Flesh 2020 & Initiation of Mary 2020. EDEN is an exhibition that explores black womanhood with just as much grandiosity, just as much power, and limitlessness as the characters seen in the traditional western iconography. EDEN also examines the lived realities and oppressive systems faced across the African diaspora.
Archival Photographic Print. Edition of 9. 110 x 81cm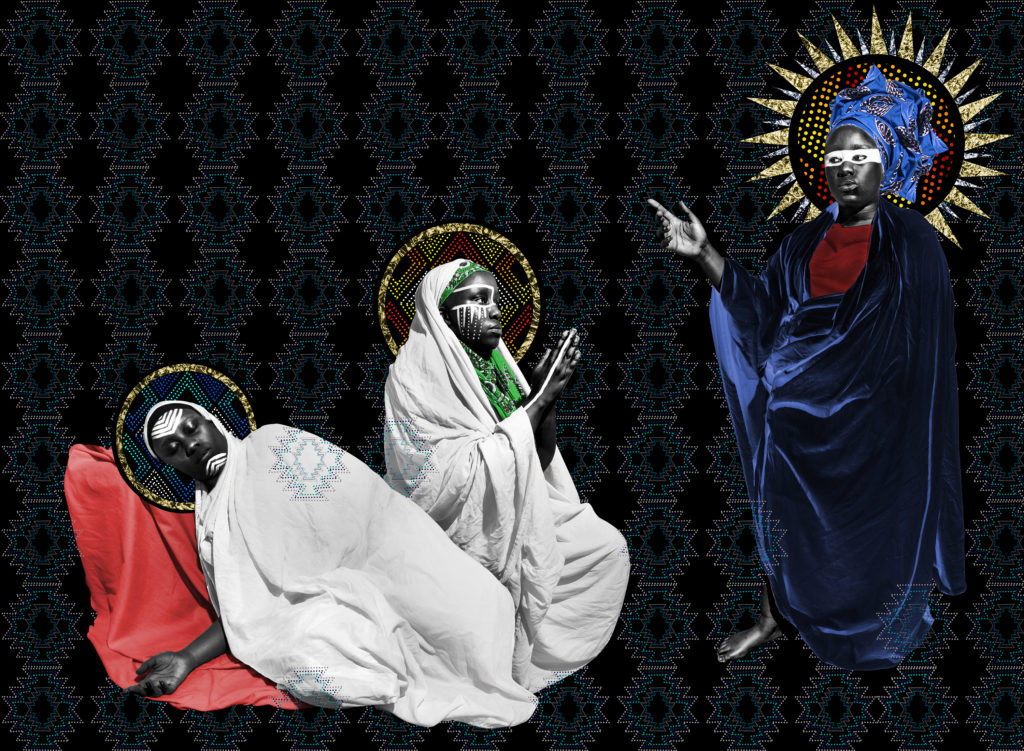 Archival Photographic Print. Edition of 9. 81 x 110 cm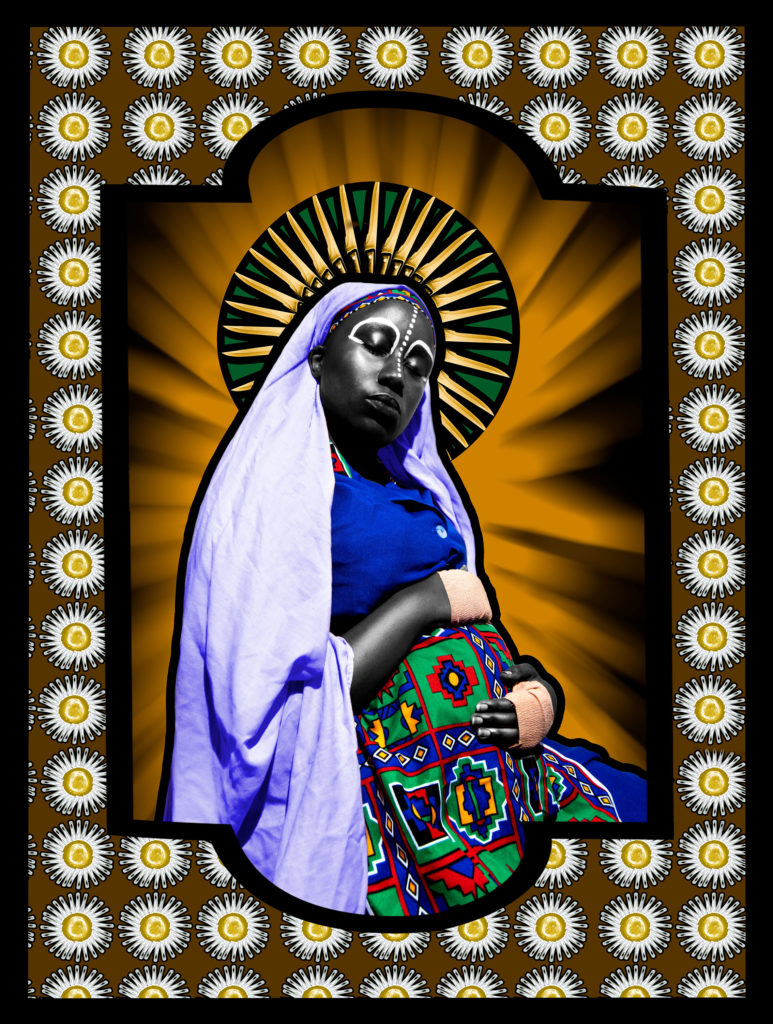 Mother Inviolate, 2019. Archival Digital Photographic print. 80 x 106 cm. Edition of 9.
"They buried us, but they didn't know we were seeds. " – Dinos Christianopoulos
The body of work repositions the perception of black domestic workers, to no longer exist underneath the shadows of South Africans' noses but to exist within a cathedral of agency, to exist outside the parameters of violence that black womanhood has been long forced to live within.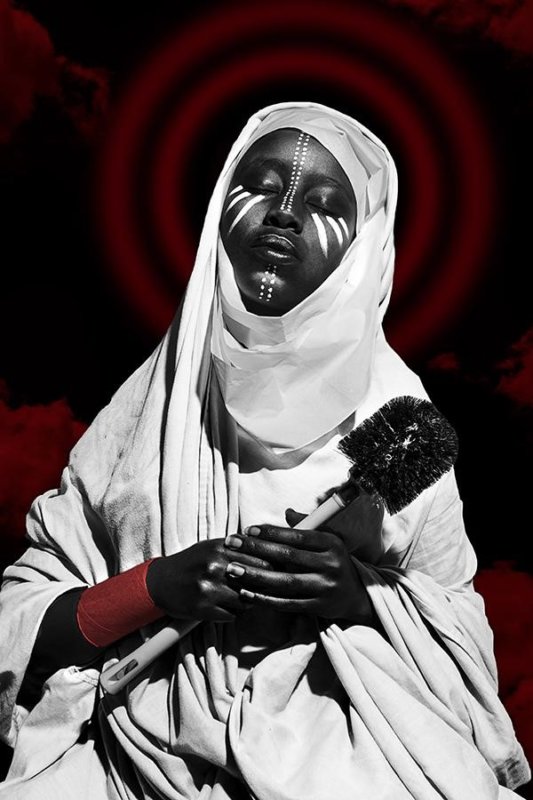 Archival Digital Photographic print. 90 x 60 cm. Edition of 9. 
IT IS WELL:
AN ODE TO KARABO
It Is Well: An Ode To Karabo was Lebo Thoka's first venture into fine art photography. The body of work was created as a means to mediate dialogue and action towards femicidal violence and gender relations in South Africa. The series hosts self-portraits wherein the artist pays tribute to South African women who have in one way or another been subject to femicidal violence.
Image left: Sinoxolo Mafevuka, 19 years old, found naked, murdered thrown into a communal toilet, 2016.